Lisa Jennings, R.T., Clinic Aide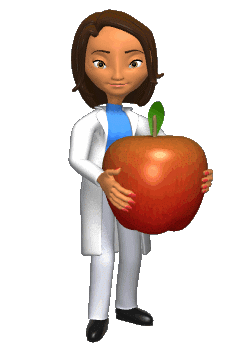 Welcome to the Guy K. Stump Elementary School Clinic web page. My name is Lisa Jennings and this is my 9th year at Stump. I had 17 years of medical experience in hospitals, doctor's offices and on CAT scanners prior to joining the Stump Staff.
A child's ability to learn is influenced by their health. I strive to provide health services to maintain wellness in the school and address the health related needs of the child.
Many services are combined to provide the students and staff a supportive health program to maintain optimal health and good school attendance.
These services are outlined below. Health care is provided in accordance to the guidelines outlined by the School Health Services program for Augusta County Schools.
Feel free to contact me regarding questions about immunizations, school health, and medication administration for your child during the school day.
I look forward to working with your child and you.
Lisa D. Jennings, R.T., Clinic Aide
You can not educate a child who is not healthy, and you can not keep a child healthy who is not educated.--Dr. Jocelyn Elder
Last Modified on August 19, 2014